‍
*We accept clients from all countries, except US persons.

*1Hive and or Honeyswap  is not liable or responsible for the transaction of data, currency, and anything that relates to the Mt Pelerin(s). In this application "Mt Pelerin Group SA"  is responsible please read their terms of service here.
‍
*Mt Pelerin is available in 70+ countries and territories: you can find the list here.

*No external sources besides the payment processor will have access to your information.
Step 1: Select first the method of payment (in this case by credit card), then select the currency you want to purchase xDai with. Select xDai in the 'You Get' section, after that select the network you want to use (Gnosis chain by default) and then click "BUY XDAI".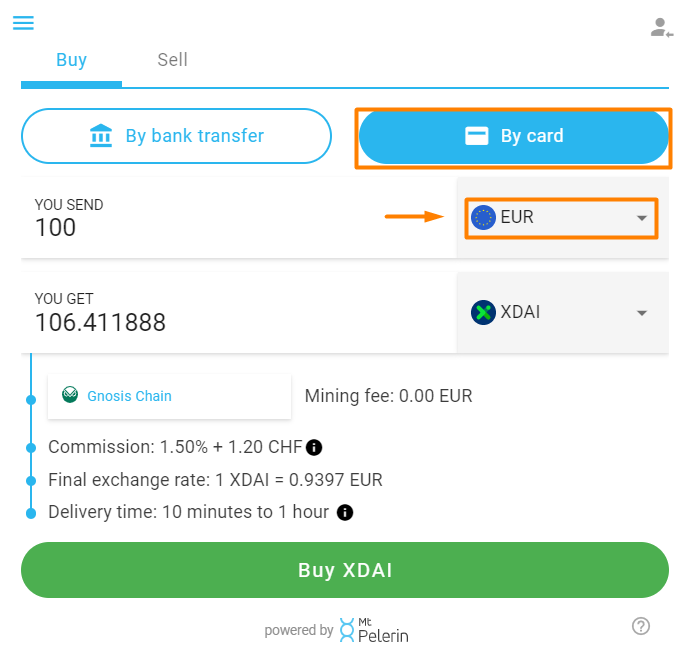 Step 2:Enter your phone number and click next.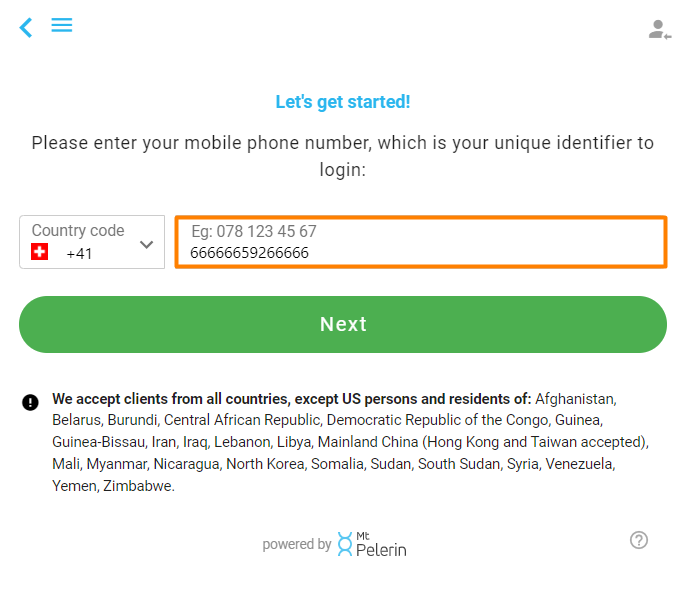 Step 3:Write your email address, mark the checkbox "I accept the T&C of Mt Pelerin" and click next.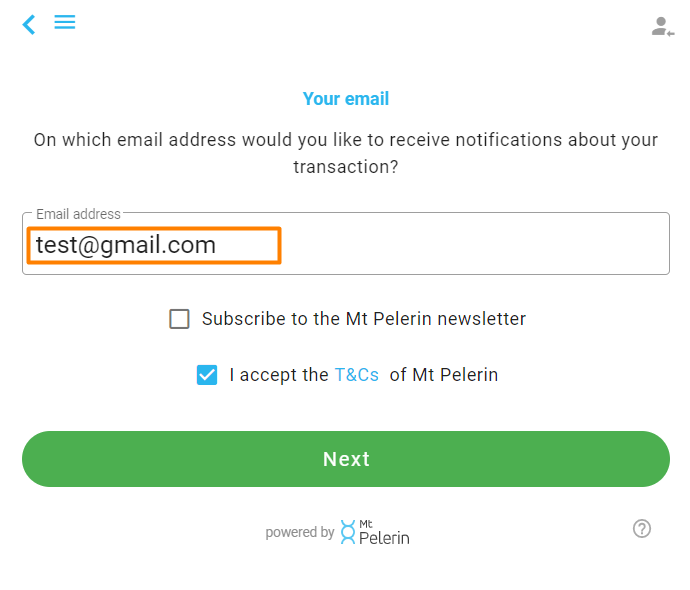 Step 4:With this done you will be registered to Mt Pelerin. They will tell you your transaction limits as the image shows (OPTIONAL: this can be upgrade by selecting "Identity" and follow Mt Pelerin requirements).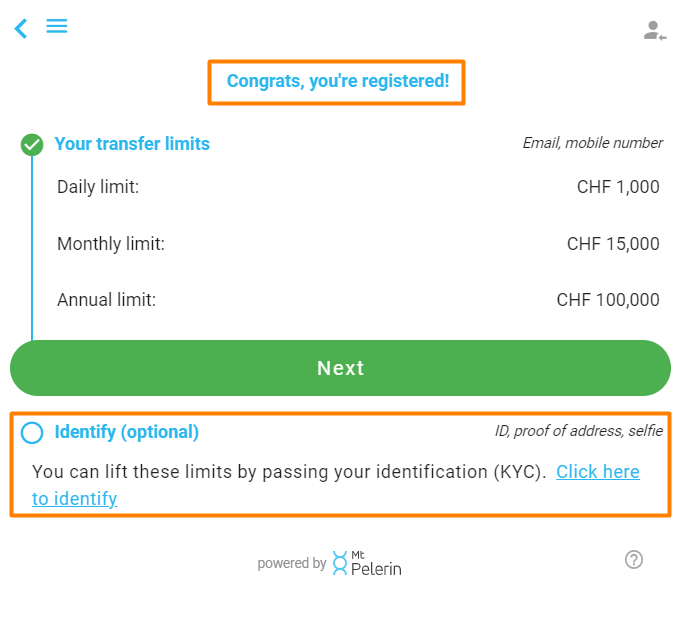 Step 5:Now connect your wallet in order to choose a receiving address.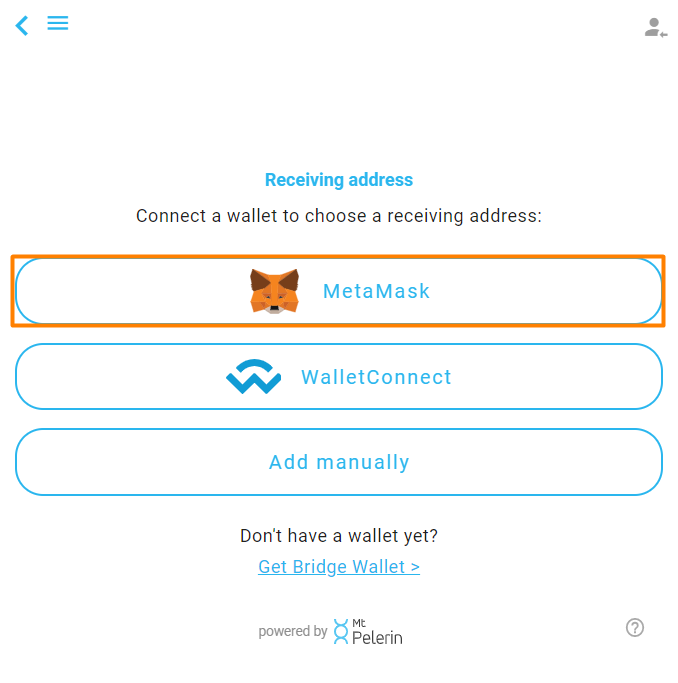 Step 6:Choose the wallet address where you want to receive your funds. (Mt Pelerin will display the chain where you will receive your funds below), click "Validate this address" and then click Next.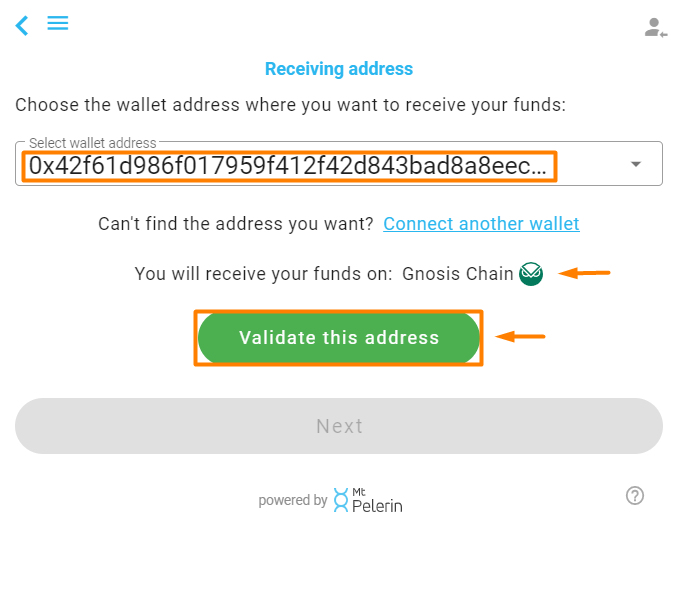 Step 7:Fill in your credit card information and then click "BUY XDAI".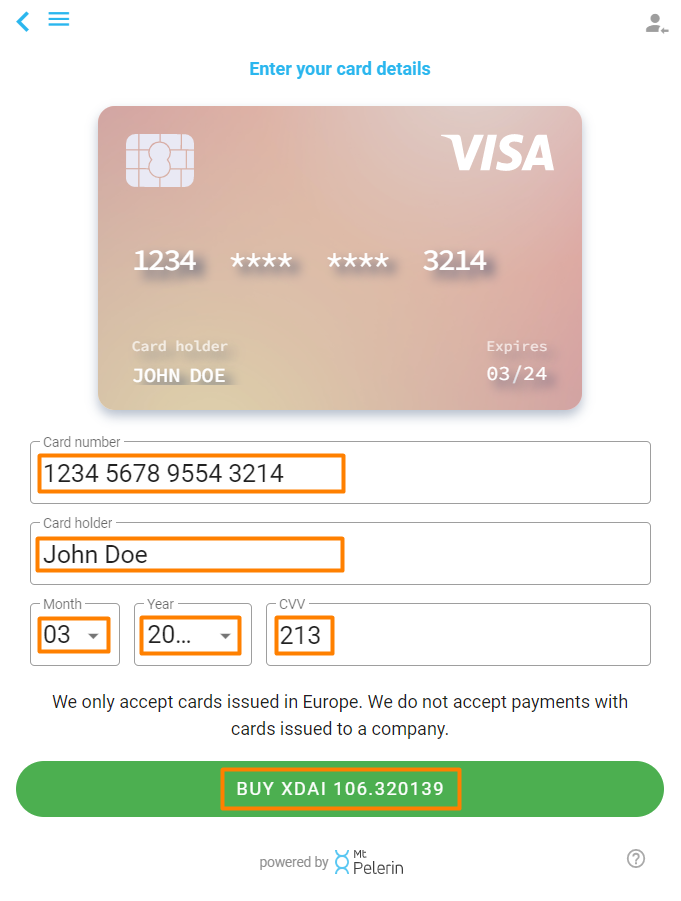 Step 8:Wait for confirmation.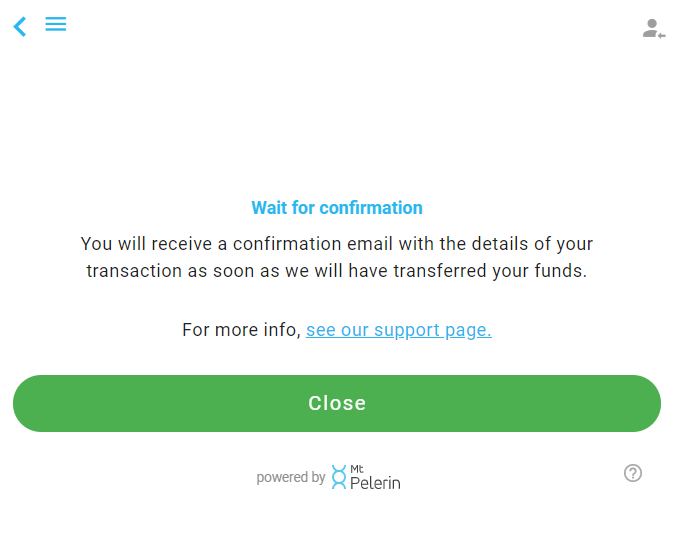 Step 9:If the payment is approved it will display "Payment successful" and information of the transaction.